Hi everyone! First I wanna thanks for all of my lovely followers and subscribers! Thanks for supporting me and thanks for your comments! Makes me really happy everyday :) Today I want to show you some foods that are just so cute, irresistably cute o_o I dont think I would ever eat these! They are way too cute to be eaten !

(All of the foods are vegetarian!)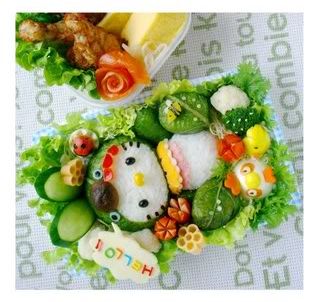 Hello Kitty Bento Box!

yes still vegetarian!
Penguins bento box!!
Well thats it for today! But Stay Tuned There will be more on Cute Food Soon!